Zillmere Juniors
Zillmere has a rich and successful history as a family friendly club focused on the playing and promotion of AFL.
COVID 19 return to play for parents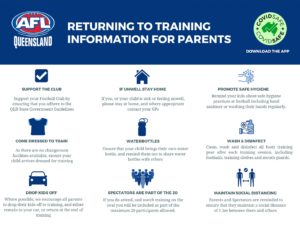 Where do i get FairPlay vouchers?
What age groups are there?
Once children have graduated from Auskick, there are three age groups used to define football to the respective ages.
Superstars Footy 
Superstars footy is for children born between 1/1/13 – 30/6/15
Footy4Fun
Footy4Fun is designed for Junior competitions from the Under 8's to the Under 11's. Games are modified to provide greater participation to everyone, with minimal contact.
Footy4Fun encompasses the U8, U9, U10, U11 and U11 Girls competitions.
Community Cup
Community Cup transitions children from modified rules to full field, full AFL gameplay. 
 Community Cup encompasses the U12, U13 Girls, U14, U15 Girls, U16 and U16 Girls competitions.
I have young children, can they play?
Yes! Games are tailored to allow participation of all ages and abilities. The Zillmere Eagles provide a perfect environment for kids to have fun learning through play, make new friends and create memories that last a lifetime.
Auskick
In weekly sessions, kids will explore the world of AFL, building football skills and
Playing in a safe and super fun setting. Expect small groups, heaps of games and parent/guardian involvement.
Superstars!
Superstars Footy is the next step for boys and girls in their AFL journey.
Once completing Auskick, participants are eligible to graduate to the Superstars Footy program.
Under 8
Modified rules, with no tackle, smaller field size, 9-a-side teams, fun and safe!
Under 9 & 10
Introduction to tackling by using the 'wrap tackle'. A modified version of tackling where players are 'bear hugged' and do not go to ground.
Under 11
Learn correct tackling techniques and begin to play full AFL rules.
I want to play real AFL
AFL Community Cup caters to teenagers aged from 12.5 to 17.5.
An ideal progression from either NAB AFL Auskick or Footy4Fun, Community Cup footy provides players with the opportunity to play in a graded competition within a club environment.
Fun, fast and skilful, youth football is chance for players to play football with their mates and establish new friendships, with a distinct focus on team building.
 Under 12's to Under 14's
Key Principles
Fun and safe
Play with mates
Focus on developing skills and tactics
Modified rules, playing area and equipment
Under 15 Girls and Under 16's
By ages 15.5-17.5 the full Laws of Australian Football are applied with participants playing the same brand of football they see played at the elite level.
Key Principles
Fun and fast
Play with mates
Continue developing skills and tactics
Uniform Details and Prices
Club kit and merchandise is available for purchase from the uniform shop.
​The club provides the team top (returnable at the end of each game).
The uniform shop is located at the main oval, next to the change rooms and will be open during training sessions.
A pair of blue shorts and socks
Blue shorts – $25 each
Socks – $15 each
For Community Cup players (U12 and above), two pairs of shorts are required
Blue shorts for home games, White shorts for away games
Reversable shorts are available to cover both situations ($40 each)
It is also encouraged that Community Cup players also attend matches wearing a team polo
When is training?
Due to COVID 19, training times are To Be Confirmed. Please check with your coach or contact junior.vp@zillmereeagles.com if you are a new or interested player.